The CDT for Doctoral Training in Modern Statistics and Statistical Machine Learning has an extensive network of partners across a number of technology sectors and academia to support students and offer additional value to the programme via internships, placements and studentships.
Industrial
Albora, Amazon, ASOS, Babylon Health, BASF, BP, Centrica, Cervest, Cogent, Cortexica, Deepmind, Dunnhumby, Element AI, Facebook, Filtered, JPMorgan, Manufacturing Technology Centre, Mercedes F1, Microsoft, Microsoft Research (Cambridge UK), Novartis, Prowler.IO, Qualcomm, QuantumBlack, Samsung, Schlumberger, Select Statistical Services, Tencent, Winnow
Research Institutions
Alan Turing Institute, Oxford Big Data Institute, Bill and Melinda Gates Foundation, Centers for Disease Control and Prevention Division of Global HIV & TB (CDC DGHT), The Francis Crick Institute, Gatsby Computational Neuroscience Unit, Los Alamos National Laboratory, National Institute for Health Research (NIHR), CLAHRC, ONS, Rosalind Franklin Institute, UNAIDS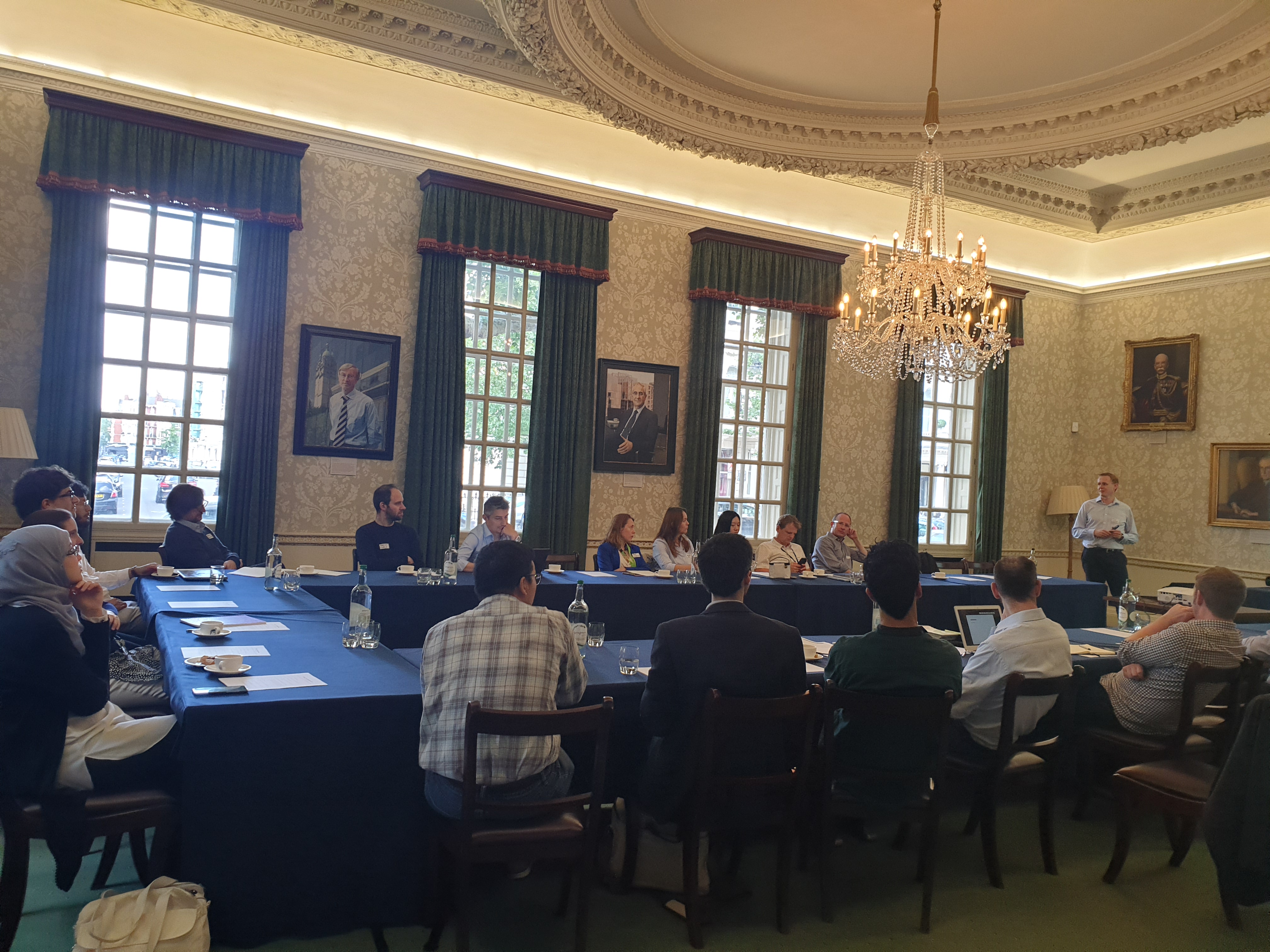 StatML CDT Corporate Engagement Event
The leadership team of StatML held a very successful corporate engagement event at Imperial College London on 21 June 2019. The purpose of the event was to present this leading-edge initiative to decision-makers from industry and provide them with an opportunity to interact with our leadership team and with academics from our stellar pool of CDT supervisors.
We will be hosting further events and details will be announced on the website.